STEFANOS FOTIOU
Director, UN Food Systems Coordination Hub
Director, FAO Office of Sustainable Development Goals
Mr. Stefanos Fotiou is an accomplished expert on sustainable development currently serving as Director, Office of SDGs in FAO; under this capacity he is also serving as Director of the UN Food Systems Coordination Hub. Prior to joining FAO, Stefanos served 16 years in the UN Secretariat, including 6 years as Director in the Environment and Development Division of the UNESCAP as well as 10 years in the UNEP. Before joining the UN, he had worked for the private sector and academia on issues of regional sustainable development. Throughout his career, Stefanos has taken leading roles in serving international UN fora and platforms, has conceptualised and led the development of regional and national strategies on sustainable development and his work has been published and referenced. He holds a PhD in Natural Resource Economics, a Master of Science in Forestry and Natural Environment and a Master of Science in Information Systems.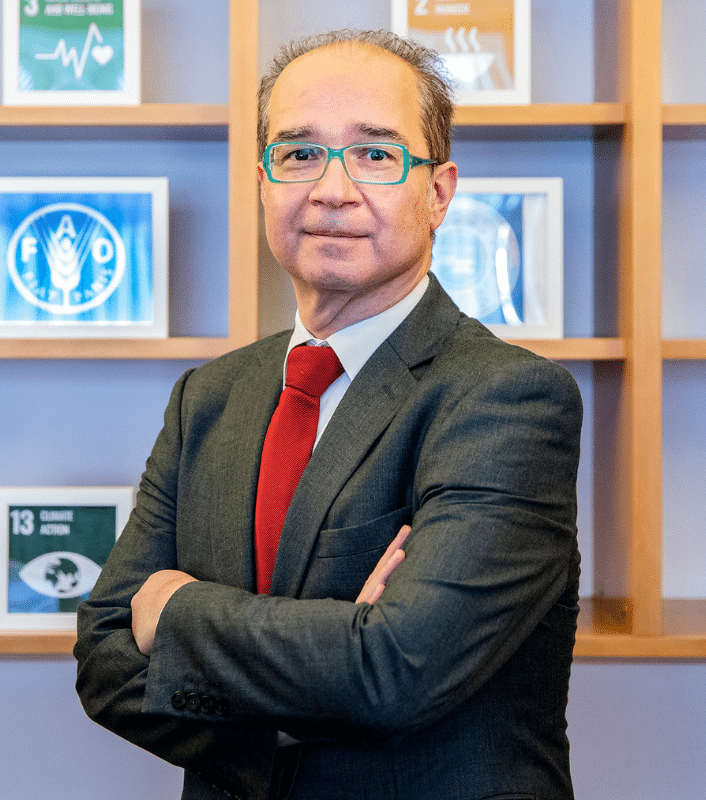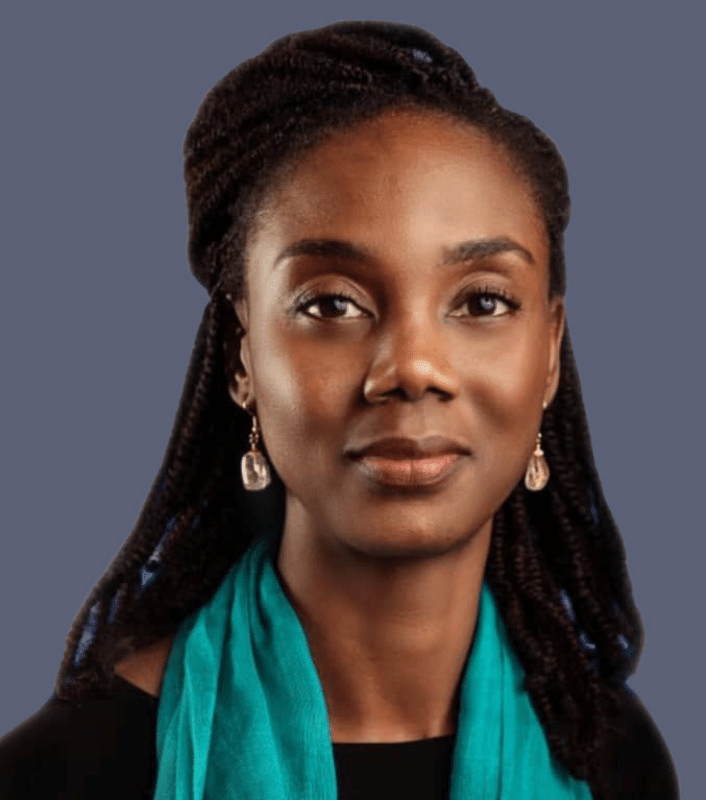 SYLVIA LOPEZ-EKRA
Deputy Director, UN Food Systems Coordination Hub
Ms Sylvia Lopez-Ekra brings 20 years of experience in development, gender and migration work to the United Nations System. Sylvia first joined the International Organization for Migration (IOM) at its Headquarters in Geneva in 2002, as a project officer working on an initiative striving to mobilize the African diaspora to benefit African development and prosperity. She later led the organization's gender coordination work for many years, during which she steered the agency's efforts on gender mainstreaming and protection from sexual exploitation and abuse. In 2014, she was posted in Accra as the Chief of Mission and Country Representative for the IOM offices in Ghana, Benin and Togo. She also served as the United Nations Resident Coordinator ad interim in Ghana, from December 2018 to May 2020. She was later on appointed UN Resident Coordinator in Morocco by the United Nations Secretary-General António Guterres, a role she occupied from August 2020 to July 2022. Sylvia, is a binational of Cote d'Ivoire and France and a lawyer by training, holds a master's degree in International Administration, with honours, from the Panthéon-Sorbonne University in Paris, France.
NADINE GBOSSA
Chief of the Means of Implementation, UN Food Systems Coordination Hub
Director Food Systems Coordination, IFAD
Ms Nadine Gbossa started her career with the United Nations Conference on Trade and Development in Geneva, and the United Nations Office for Project Services in Abidjan and New York. From 2004, she has held senior management positions with the United Nations Development Programme in Niger and the International Fund for Agricultural Development (IFAD) in Italy. As Country Director, Representative and Regional head for IFAD, Nadine worked in several African countries with vulnerable communities, governments, development partners and the private sector for inclusive growth. From 2016 to 2018, Nadine Headed the Global Partnerships and Policies Division in the Development Co-operation Directorate of the Organization for Economic Cooperation and Development in Paris leading the OECD's development cooperation work. In August 2018, was appointed as Representative for IFAD in Nigeria, managing the largest country programme in the region. Subsequently, IFAD appointed her as Director for the West and Central Africa region leading one of IFAD's largest investment divisions. In 2021, Nadine was appointed as Director for Food Systems Coordination in IFAD and she is the Chief of the Means of Implementation for the UN Food System Coordination Hub.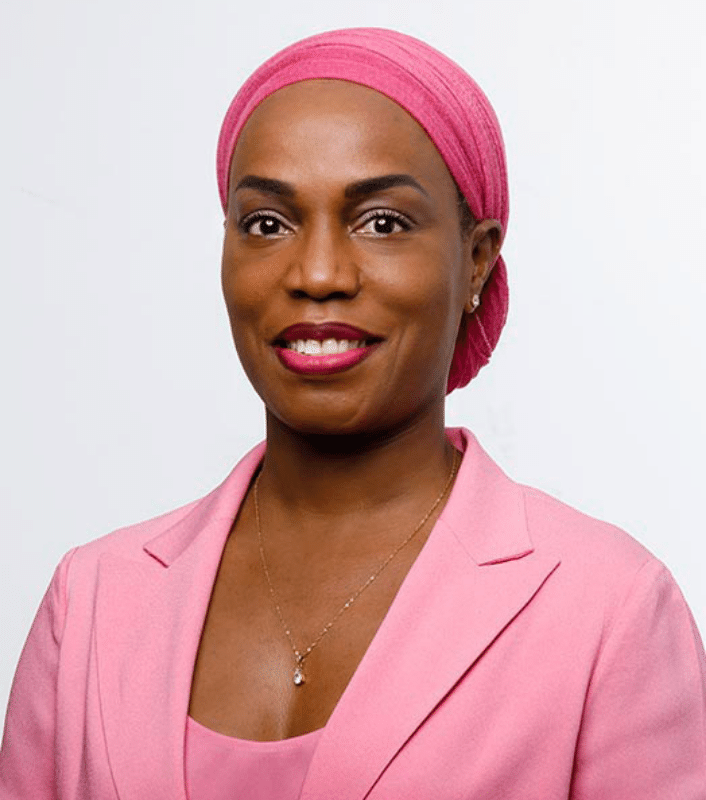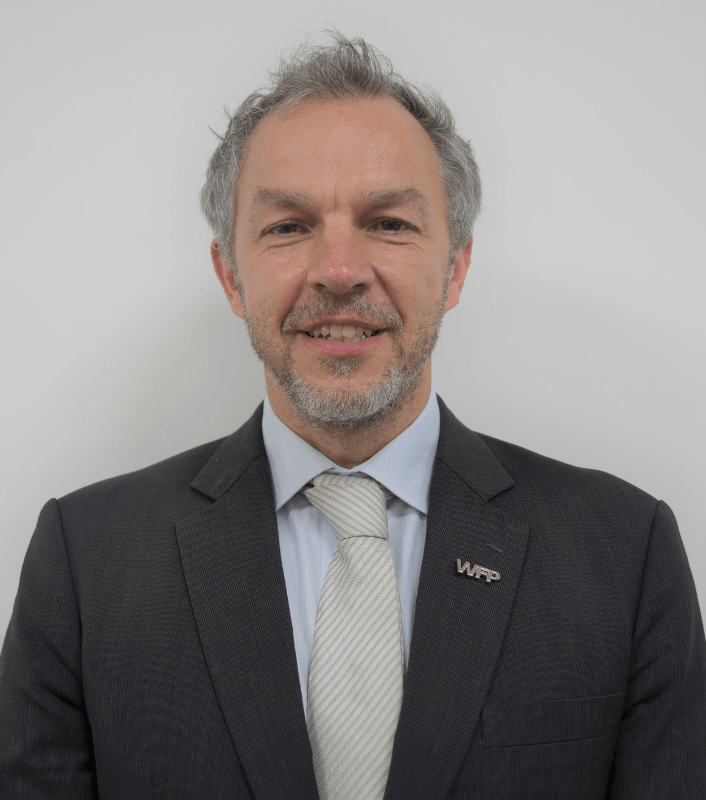 SVANTE HELMS
National Pathway Manager, UN Food Systems Coordination Hub
As the Hub's National Pathway Manager, Mr Svante Helms leads the Hub's country assistance and coordination of country support with other food system actors. He is in direct contact with National Convenors and governments; UN agencies, IFIs, CSOs, and other actors at country level; and he is engaging with food system coalitions and networks on how best to provide country assistance. Svante is seconded by the World Food Programme (WFP) and comes from a position as Country Director for WFP in Bhutan, where he led inter-agency food system assistance to the government through close Rome-based agency partnership; food system dialogues, pathway development and translation into national strategy frameworks; connecting the climate and food system agenda and mobilising resources for the government for national pathway implementation. He brings 17 years of experience with the UN, and prior to that, Svante worked with the Red Cross, is also a founder of tech and tourism startups and an author.
LINA MAHY
Engagement Coordinator, UN Food Systems Coordination Hub
Technical Officer, WHO
Ms Lina Mahy is the Engagement Coordinator in the UN Food Systems Coordination Hub. She has been seconded from the World Health Organization's (WHO) Department of Nutrition and Food Safety in Geneva where she facilitated advocacy, communication and partnerships around WHO's nutrition and food safety strategies, guidance and tools with UN Agencies, professional communities, governments and intergovernmental and nongovernmental organizations. She was WHO's focal point for the UN Food Systems Summit and was a member of the UN Decade of Action on Nutrition FAO/WHO Joint Secretariat. Prior to her current assignment, she worked as technical officer in the UN System Standing Committee on Nutrition (UNSCN) Secretariat. Lina has lived and worked for 21 years in several countries in sub-Saharan Africa for FAO, UNICEF, Helen Keller International, and the World Bank. Lina is an agricultural engineer (MSc), with a post-graduate degree in international nutrition and education from Ghent University (Belgium).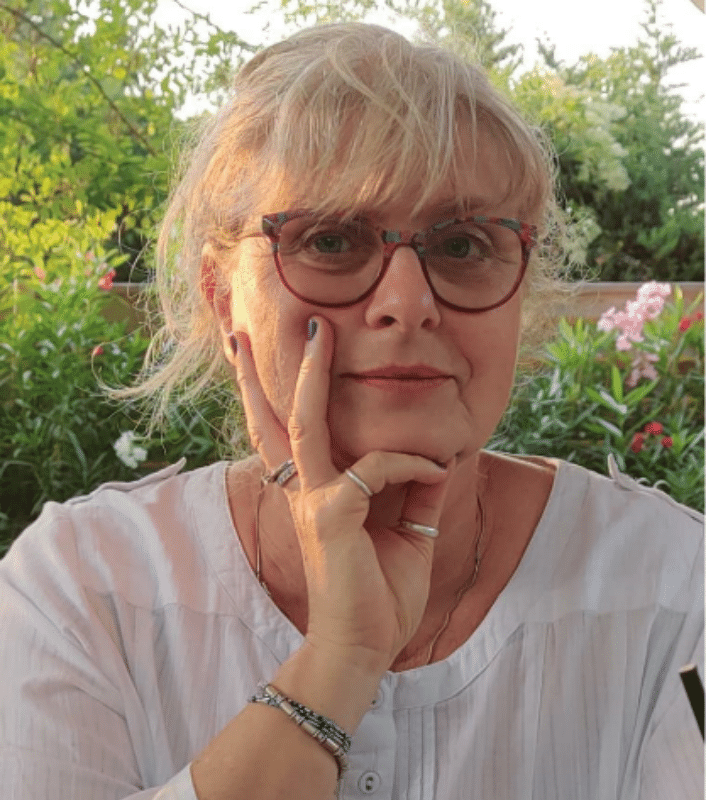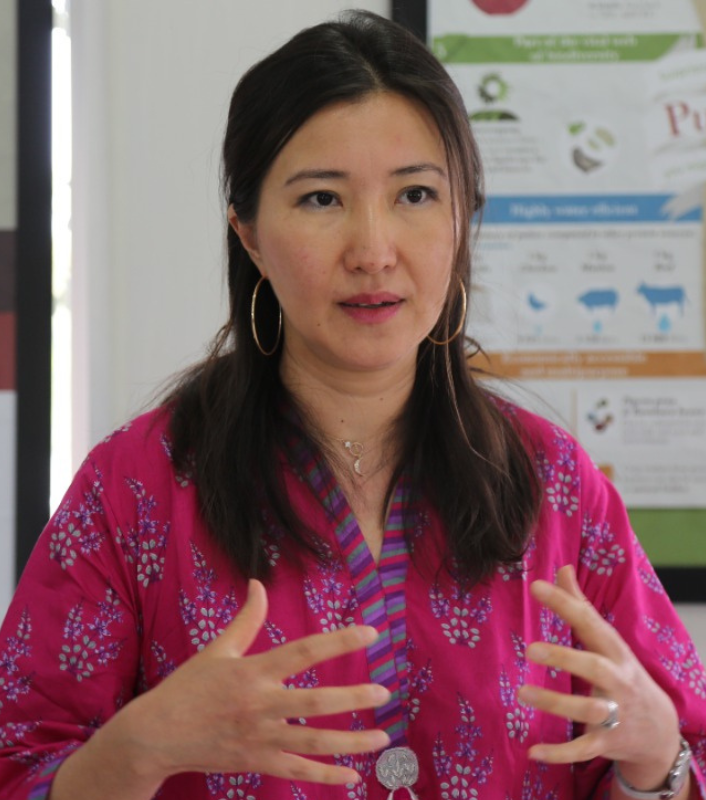 CINAR YAVUZ
Programme Officer, UN Food Systems Coordination Hub
Ms Cinar Yavuz is the Programme Officer of the Food Systems Coordination Hub, assigned by FAO. She has been with UN FAO for almost 13 years holding different administrative and operations positions within the FAO Subregional Office in Ankara, Turkey and the FAO Country Office in Islamabad, Pakistan. She has extensive experience in programme and project operations, administration and funding agreements' finalization with different donors such as EU, GCF, GEF, JICA, USAID, FCDO and other different governments' contributions. Before joining the UN, she worked for the private sector in market intelligence and research areas. She is responsible for programme and project development, establishing multi trust funds, umbrella programmes, operationalizing Hub projects, finalization of funding agreements with donors and leading other administrative and operations areas of the Hub. She holds a MA and PhD in educational sciences.
KHALED EL TAWEEL
Program Coordinator, UN Food Systems Coordination Hub
Regional Coordinator, FAO Office of the Director-General
Mr Khaled El Taweel has more than twenty years of professional experience in Development and International Law at the Egyptian Ministry of Foreign Affairs and the United Nations Food and Agriculture Organization (FAO). Currently, he also serves as Regional Coordinator at the Office of the Director-General of FAO. Khaled served as Chair of the FAO Committee on Commodity Problems (CCP) from 2016-2018 and Chair of the Committee on Food Security (CFS) Working Group on Nutrition 2015-2018. He co-led the implementation of the CFS evaluation. He was elected vice president of the Group of G77 and China in Rome in 2017 and the UNIDROIT General Assembly in 2016. He holds a PhD in International Law from the University of Pretoria, South Africa, and a Master of International Business Administration from ESLSCA Business school in Paris. He authored several academic books and articles and is a visiting lecturer of International Law.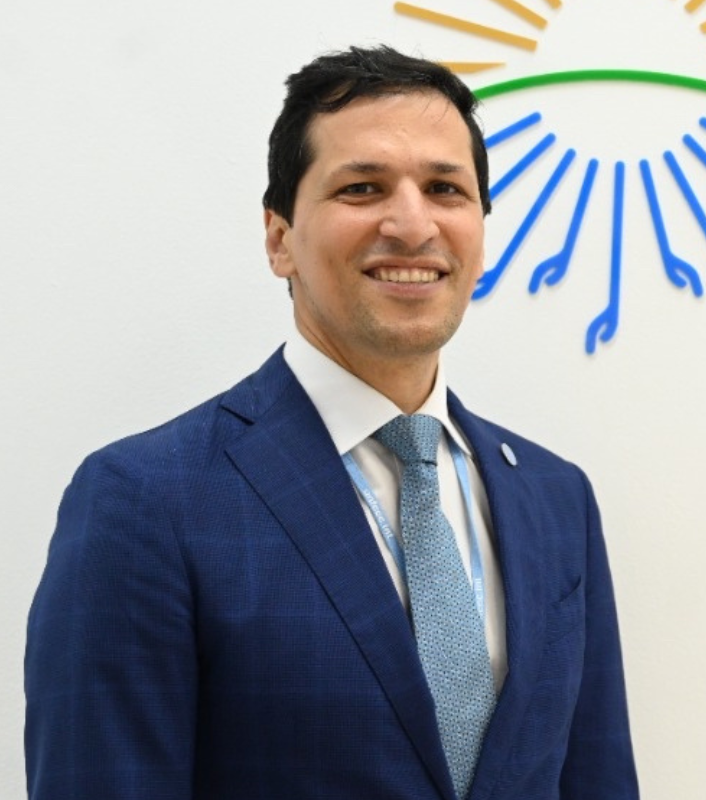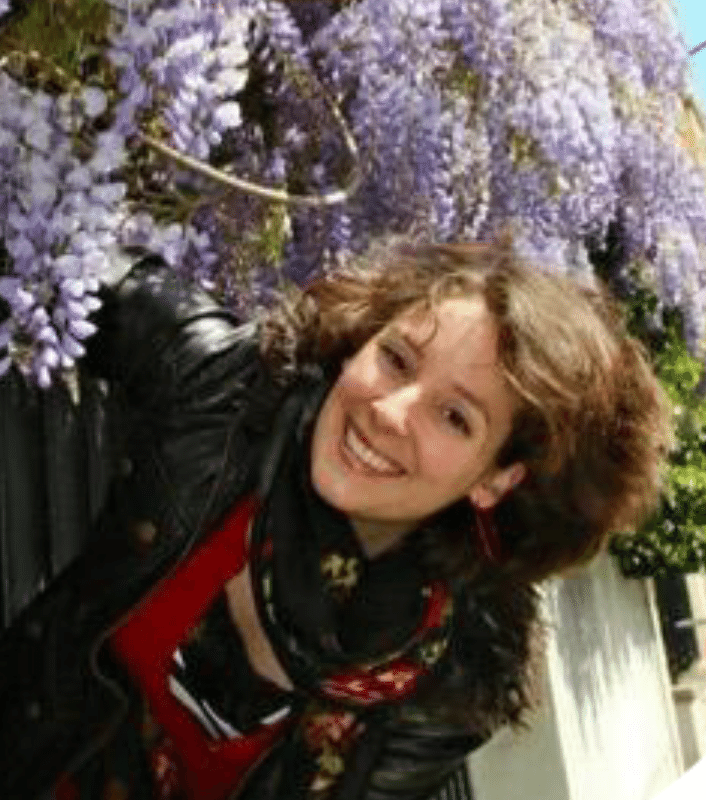 OPHELIE HEMONIN
Food Systems Integrated Programming Consultant, UN Food Systems Coordination Hub
As part of the Hub team, Ms. Ophelie Hemonin is supporting integrated Food Systems programming in countries through the incubation of a Joint SDG Fund Thematic window on Food Systems. She brings over 15 years of experience of multilateral processes, and more particularly, extensive knowledge from the Food Systems Summit process where she supported the coordination of Summit workstreams and actors, and the integration of global level efforts with the transformations underway in countries. She gained in-depth understanding of country-level multisectoral policy formulation processes thanks to her experience in the Scaling-Up Nutrition Movement, and an integrated picture of the interconnection between food systems issues, actors, and their importance to realize the Sustainable Development Goals, thanks to her experience with the Committee on World Food Security.
NICOLE DE PAULA
Senior SDGs Expert, UN Food Systems Coordination Hub
Ms Nicole de Paula, PhD, is the Senior SDGs Expert at the UN Food Systems Coordination Hub, leading the work on Thought Leadership and science-policy interface. She is the inaugural Klaus Töpfer Fellow at the Institute for Advanced Studies for Sustainability in Potsdam, Germany, and founder of Women Leaders for Planetary Health. In 2021, she published the book "Breaking the Silos for Planetary Health: A Roadmap for a Resilient Post-Pandemic World". She is also an advisor to the World Health Organization- South-East Asia Regional Expert Group on Environment Determinants of Health and Climate Change and one of the Scientific Commissioners of The Lancet Pathfinder Commission on decabornization.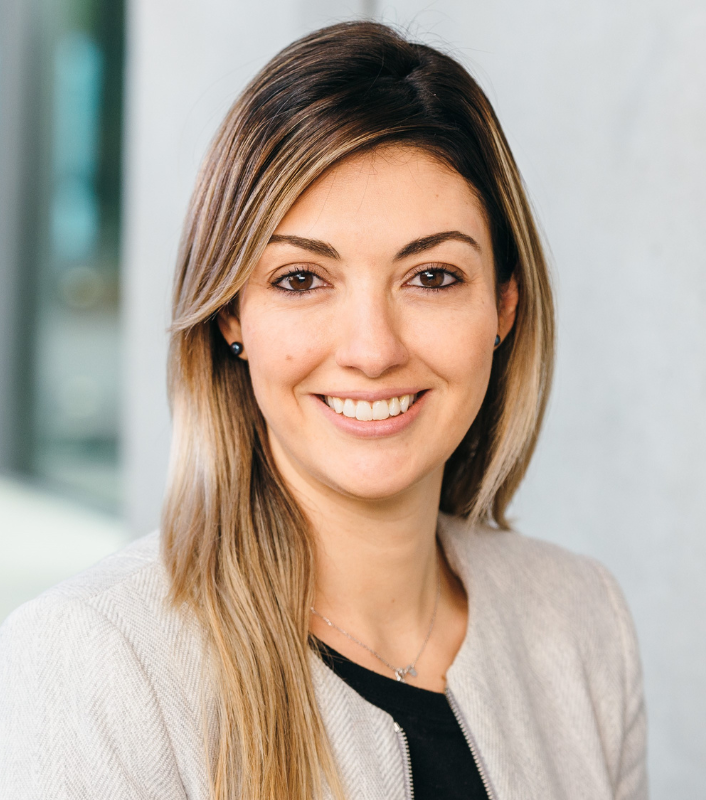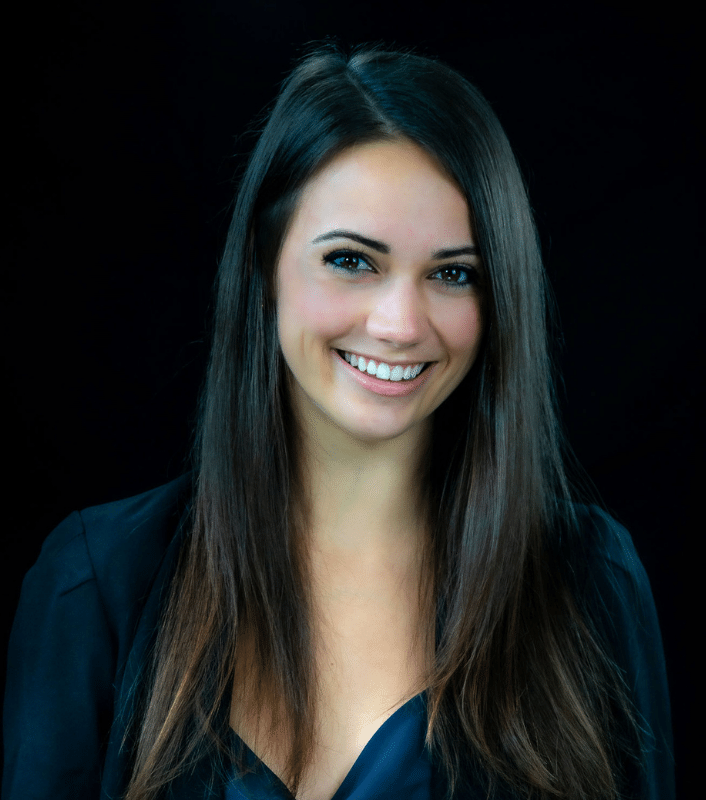 KENNEDY BARUTA
Communications and Advocacy Expert, UN Food Systems Coordination Hub
Ms Kennedy Baruta has worked in food and agriculture for the past five years, supporting integrated communications planning and execution for several international organisations. Leveraging a wide range of traditional and digital information channels, Kennedy is passionate about using storytelling to transform how the world produces, consumes and thinks about food. She is currently managing communications and advocacy for the UN Food Systems Coordination Hub to help drive bold new actions for SDGs-based food systems transformations at national, regional and global levels. In this role, she intends to elevate the voices and experiences of countries, stakeholders and other food systems actors to support a holistic understanding of food systems transformations. Prior to joining the Hub, Kennedy worked in the private sector at Nutrien, leading the communications workstreams for their diversity and inclusion and community relations teams. Kennedy has also worked with several non-profits in the areas of youth education and health. Kennedy holds a Bachelor of Arts in Communications Studies from the University of Calgary.
LUDOVICA NESBITT
Intern, UN Food Systems Coordination Hub
Ms Ludovica Nesbitt is a recent university graduate with a background in International Relations and exchanges abroad in Madrid, Stoke-on-Trent, and Geneva. During her studies, she has worked on an important University project called ASOI (Alla Scoperta delle Organizzazioni Internazionali – Discovering International Organisations) to help students get in touch with exponents of important national and international institutions. Moreover, Ludovica had the opportunity to undertake an internship at the Council of Europe, which let her experience closely how international actors get to work together. She has great interest in international fora of agriculture and food-related matters since she was little. She grew up between the countryside and Rome and has always dreamt about working in an international organisation.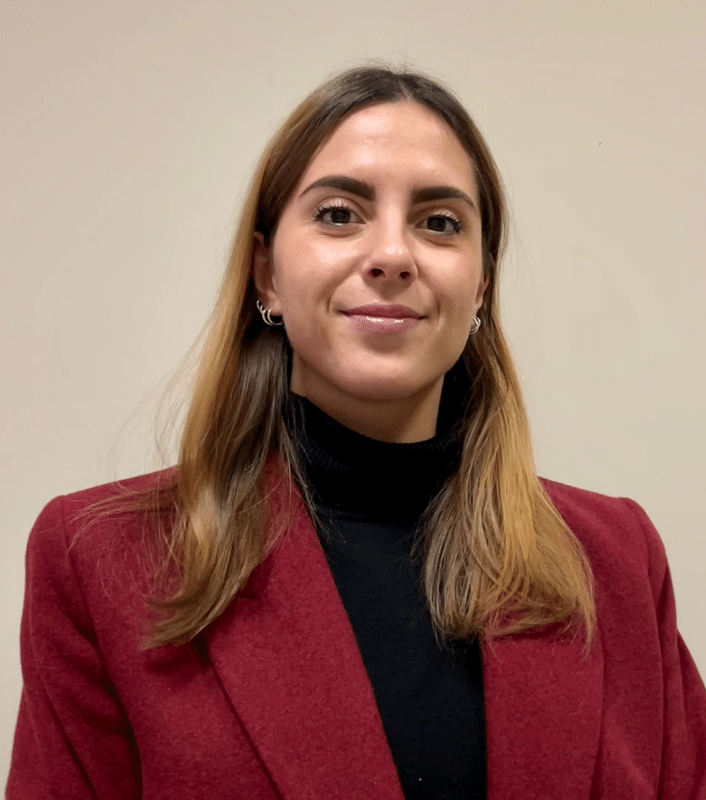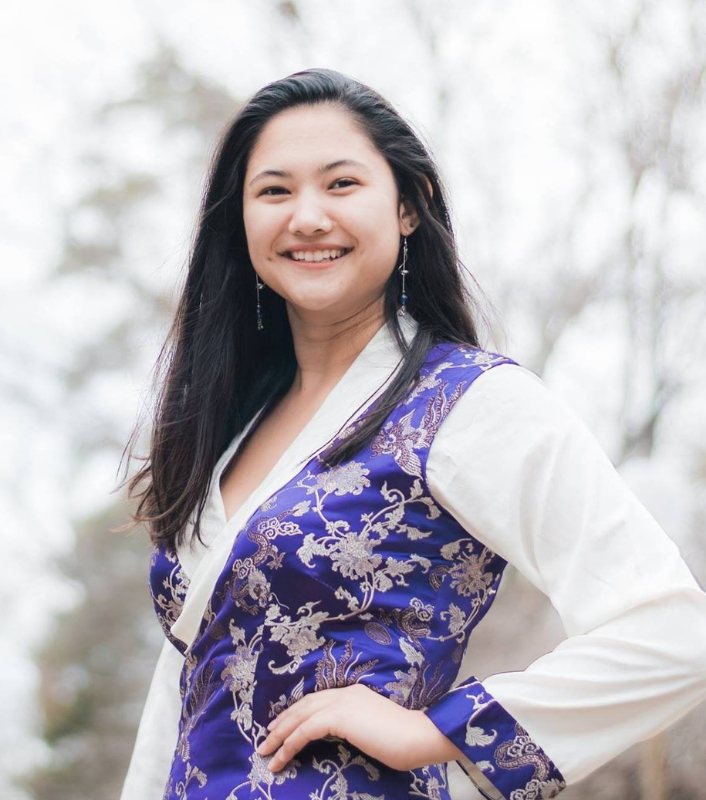 MOSAIC SHRESTHA
Intern, UN Food Systems Coordination Hub
Ms Mosaic Shrestha is a recent graduate from the M.A. Food Studies program at The American University of Rome where she conducted research around gender and small-scale agricultural mechanization in Nepal. Prior to interning at the Hub, she worked in the spaces of health and fitness, human rights activism, and served in the health sector with US Peace Corps - The Gambia. Mosaic's passion for healthy living has directed her interest in nutrition, food, and hunger on a global scale. Her work in nutrition for women and children play a vital role in pivoting her towards areas of agriculture, gender inclusivity, and cross-sectoral programming to find relevant, solution-oriented approaches for communities. Mosaic hopes to apply her knowledge of community-based research in health and agriculture in contexts surrounding the food system.
SOFIA MAUCERI
Intern, UN Food Systems Coordination Hub
Ms Sofia Mauceri is a recent Global Studies graduate. Before joining the UN Food Systems Coordination Hub, she worked at the International Fund of Agricultural Development (IFAD) where she collaborated with the UN Food Systems Coordination Hub on Means of Implementation Finance, supporting the development of the food finance narrative. Previously, she worked at the Italian Consulate General in Los Angeles and the European Court of Auditors in Luxembourg. She is passionate about global affairs and international development and hopes to apply her knowledge and interests to be a meaningful advocate in the food systems transformation.