Asia and the Pacific Regional Preparatory Meeting of the 2023 Food Systems Stocktaking Moment
Organized in collaboration with the UN Economic and Social Commission for Asia and the Pacific (ESCAP), the meeting took place on 30 March 2023 in Bangkok, Thailand.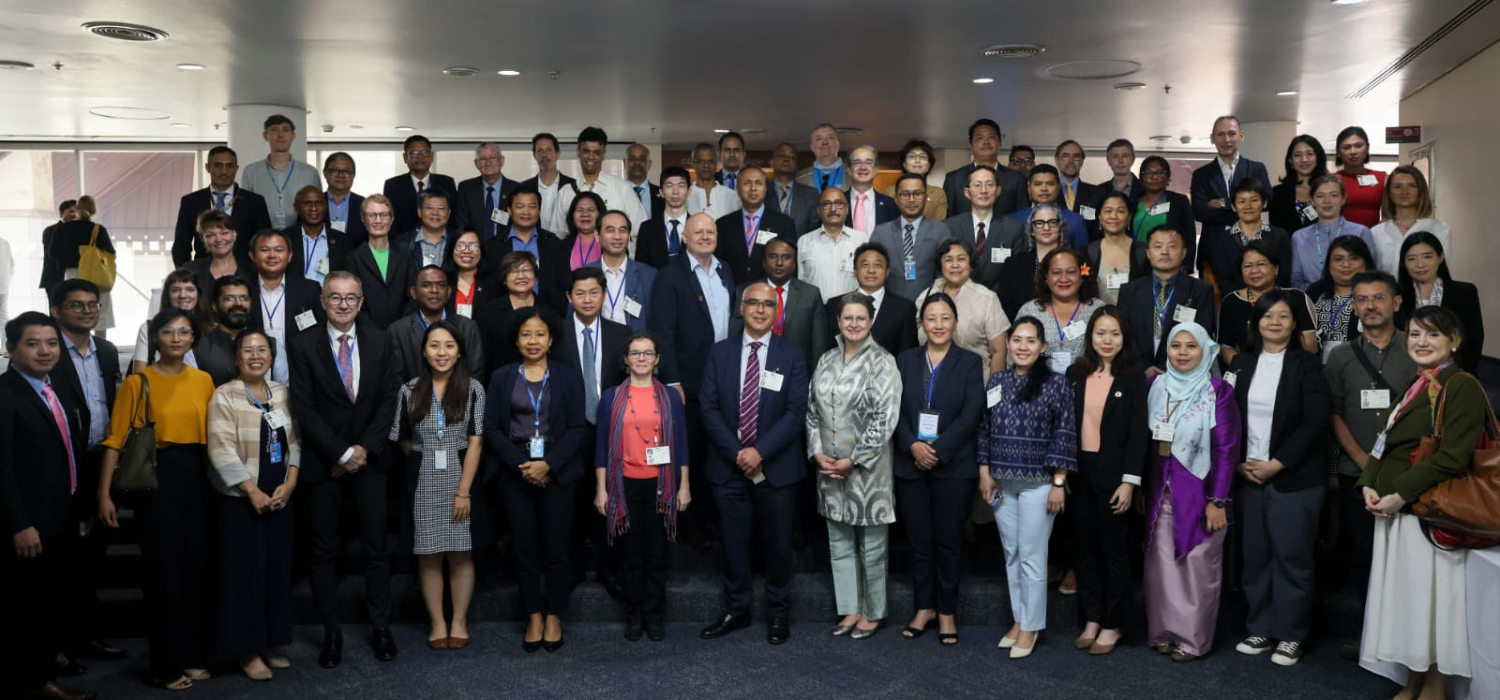 The UN Food Systems Coordination Hub and the UN Economic and Social Commission for Asia and the Pacific (ESCAP) were pleased to invite National Convenors to the Regional Preparatory Meeting for the Food Systems Stocktaking Moment (STM) "Transforming Food Systems in Asia and the Pacific: A Regional Stocktake", which took place at the United Nations Conference Centre in Bangkok, Thailand, on 30 March 2023, on the sidelines of the 10th session of the Asia-Pacific Regional Forum on Sustainable Development (APFSD).
At the end of the Food Systems Summit, the UN Secretary-General committed in his Statement of Action and Chair's Summary to convene "a global stock-taking meeting every two years to review progress in implementing the outcomes of this process and its contributions to the achievement of the 2030 Agenda." The first of these Food Systems Stock-taking moments (STM) will take place in July 2023. The STM will primarily give space to countries to present on the progress they have made in the implementation of their national pathways and food systems transformation visions at the national and sub-national levels, maintain the momentum for acceleration and bold action as well as solidifying the global understanding of the role of food systems in achieving the SDGs, especially in the context of the triple crisis of food, energy and finance associated with COVID-19, conflicts and climate change.
The Regional Preparatory Meeting for the Asia and the Pacific region was organized as senior technical-level workshop and designed to serve as a platform for the sharing of experiences, good practices, and lessons learned in regional National Convenors' efforts to follow-up to the Summit including through the operationalization and implementation of their National Pathways. In addition, participants were invited to identify priority actions and key messages for the region to be synthetized in the form of a short technical report. The key messages will serve as the regional inputs for the planning of the 2023 Stocktaking Moment.