IFAD and the World Bank are co-developing the first country budget tool for food systems transformation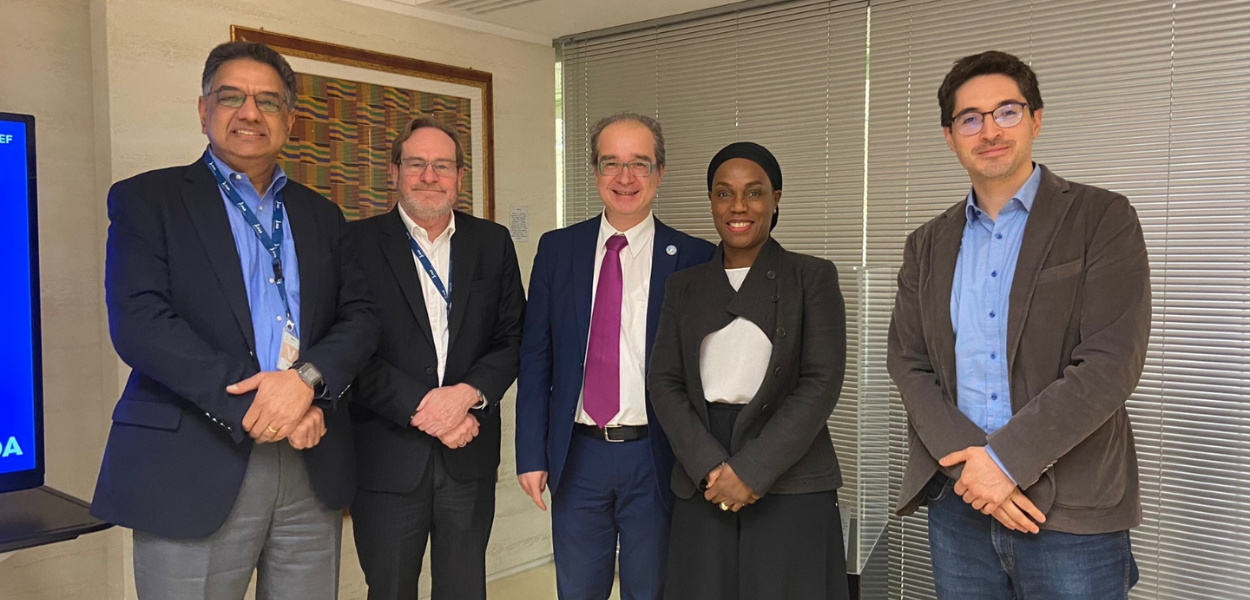 Left to right: Madhur Gautam (WB), Chris Brett (WB), Stefanos Fotiou (FAO/Hub), Nadine Gbossa (IFAD/Hub) and Armando Cortez Tellez (Hub).
The International Fund for Agricultural Development (IFAD) and the World Bank (WB) are co-leading the financing agenda for food systems transformation in support of the UN Food Systems Coordination Hub. This co-leadership brings together the expertise, resources and outreach of both International Financial Institutions to drive the food financing agenda.
Financing food systems transformation is vital for SDG achievement. The United Nations Food Systems Summit called on the global community for an ambitious financing agenda for the transformation of food systems across the world. The Summit called for a new food finance architecture with US$300-350 billion of additional investment per year and the optimization of resource allocation to curb the US$12 trillion lost every year in environmental, social and economic costs because of the way food systems operate. Some members have requested analytical support and tools for effective allocation of public financing to food systems.
On 12 January 2023, the UN Food Systems Coordination Hub met with IFAD and WB, as well as knowledge and operational partners, for the co-development of the first country budget tool for food systems transformation. This tool will provide governments, donors and stakeholders with much needed evidence for smart investment decisions, including:
How much financing goes towards the food system?
To which parts of the food system is financing going?
Does financing target the areas and people most in need for food systems transformation? What are the gaps and needs?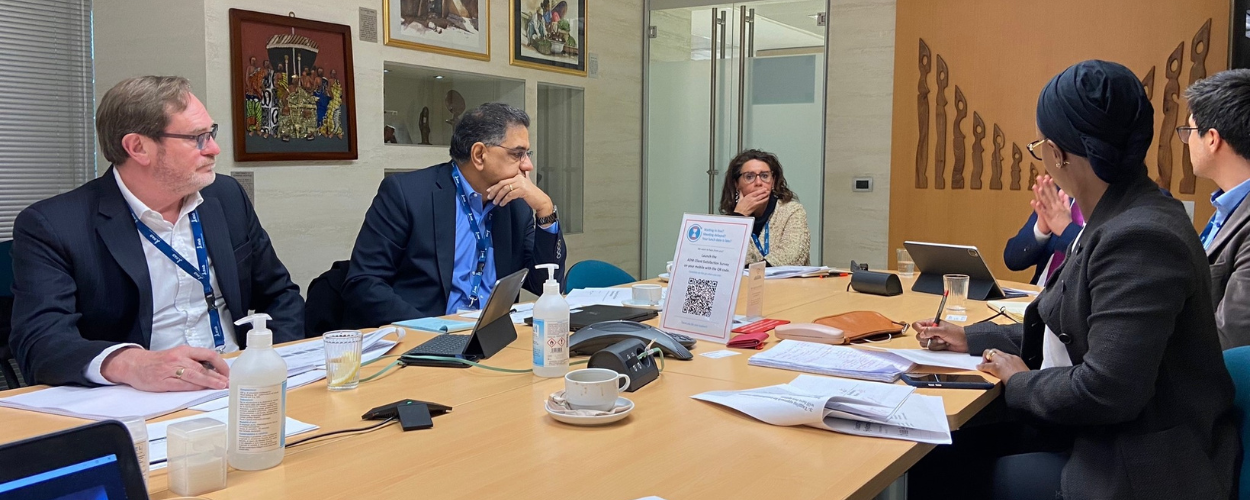 For more information, contact the IFAD and WB co-leads for the Financing Agenda for Food Systems Transformation: Nadine Gbossa, Director Food Systems, IFAD and Chris Brett, Agribusiness Lead, WB.