New publication from the Scientific Group of UN Food Systems Summit: "Science and Innovations for Food Systems Transformation"
This Open Access book consolidates evidence and recommendations from the Scientific Group of the UN Food Systems Summit 2021 and its research partners.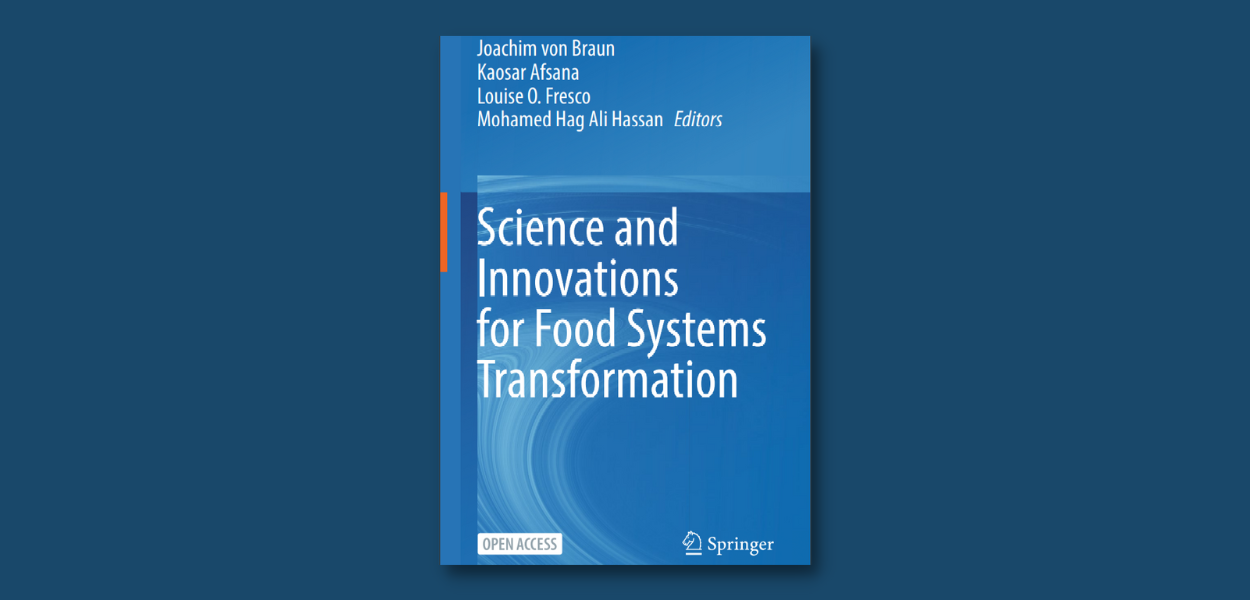 Science and research are essential for innovations that accelerate the transformation towards healthier, more sustainable, equitable, and resilient food systems.
The Scientific Group of the UN Food Systems Summit 2021 recently published its new volume, "Science and Innovations for Food Systems Transformation". This Open Access book compiles the findings of the Scientific Group and its research partners to help build a consensus on our global understanding of food systems. The chapters provide science- and research-based, state-of-the-art, solution-oriented knowledge and evidence to inform the transformation of contemporary food systems.
The publication is co-edited by Joachim von Braun, Kaosar Afsana, Louise O. Fresco and Mohamed Hag Ali Hassan, and is available in a whole volume PDF and as individual digital chapters.
About the Scientific Group of the United Nations Food Systems Summit 2021
The Scientific Group was an independent group of 28 food systems scientists – social scientists, economists and scientists working within the natural and biological sciences, ecology and food technology – from all over the world with a mandate from the Deputy Secretary-General of the United Nations. It was responsible for bringing to bear the foremost scientific evidence to the Summit and expanding the base of shared global knowledge about experiences, approaches, and tools for driving sustainable food systems.
About the publication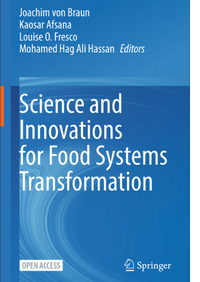 The volume is divided into seven sections: Food System Concepts and Summarized Recommendations; Actions on Hunger and Healthy Diets; Actions for Equity and Resilience in Food Systems; Actions for Sustainable Food Production and Resource Management; Costs, Investments, Finance and Trade Actions; Regional Perspectives; and Strategic Perspectives and Governance.
While the volume is organized by themes, a focus on the interdependence of food, health and environment systems is recognized as key to driving innovations that can help achieve multiple SDGs in an integrated manner.

The findings in this publication outline a clear direction for sustainable food systems transformations –ensuring that our solutions are systems-driven, anchored in science, and inclusive of a diversity of frameworks and regional voices.
---
Quick links