Strengthening Africa's food systems: National Convenors unite for the 2023 Stocktaking Moment
Africa Regional Preparatory Meeting for the Food Systems Stocktaking Moment highlights opportunities and challenges for transforming food systems in Africa.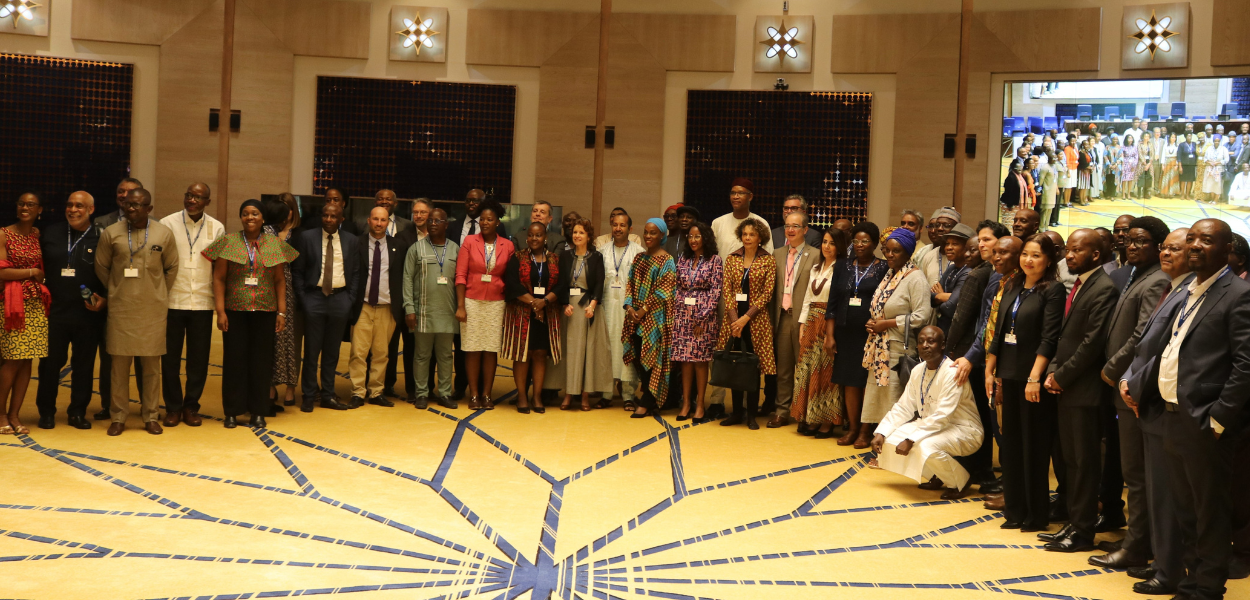 On 27 February, 2023, the UN Food System Coordination Hub, in collaboration with the African Union Development Agency (AUDA-NEPAD) and the Economic Commission for Africa (ECA), organized a regional preparatory meeting in Niamey, Niger, on the sidelines of the Africa Regional Forum on Sustainable Development (ARFSD-9).
The event was the first of five regional meetings set to take place ahead of the Food Systems Stocktaking Moment, which is scheduled for 24-26 July 2023 in Italy. The meeting brought together National Convenors from African countries and their teams, UN Resident Coordinators, regional directors and UN agencies, as well as other actors of support – including representatives of youth and science – to share experiences, good practices, and lessons learned in their efforts to follow-up on the 2021 Food Systems Summit.
The event kicked off with a high-level panel on how transforming food systems can accelerate the implementation of the Sustainable Development Goals (SDGs).
"For successful food systems transformation, policymakers should use different levers to support emerging innovative technologies, institutions and practices to gain momentum and reach tipping points," emphasized Dr. Ibrahima Hathie, Member of the Group of Independent Scientists for the Global Sustainable Development Report (GSDR), during the panel. "This support must concomitantly include disruptive actions to destabilize conventional and unsustainable systems."
Other sessions included an interactive discussion on how countries can collaborate with the Food Systems Ecosystem of Support and Coalitions of Action to fast-track the implementation of national food systems transformation pathways.
"Food systems transformation is key to the 2030 and 2063 Agendas," stated Margot Vandervelden, Deputy Regional Director, Western Africa, WFP. "For this to happen, food systems thinking must be prioritized and embedded across sector policies and in all of our actions. WFP works with governments and partners to boost the resilience and agricultural production of communities, connect local production to local consumption and, with local food and cash transfers, enable vulnerable communities to engage in local markets and eat healthy diets."
The meeting also had a dedicated session on financing food systems transformations, which many countries have ranked as their top priority to transform food systems. African states have requested analytical support and tools to help allocate public financing to food systems more effectively. To address this issue, IFAD, the World Bank, and the UN Food Systems Coordination Hub are collaborating to provide support to countries in targeting public financing towards the sectors in most need. Read more about the country budget tool being co-developed by IFAD and the World Bank here.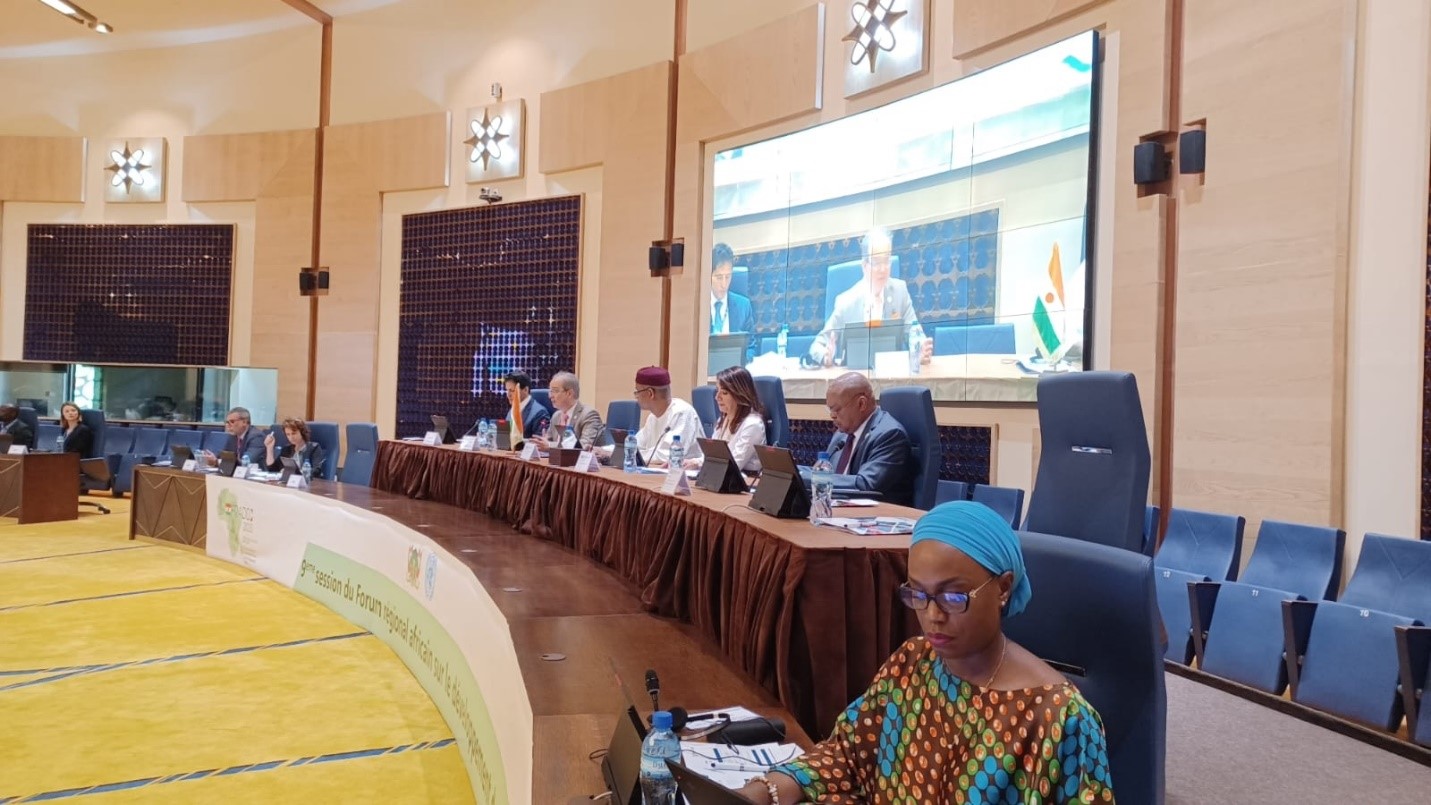 Opening remarks made by H.E. Ali Bety, Minister, High Commissioner for the 3N Initiative of Niger; Ms Hanan Moursy, Deputy Executive Secretary, UNECA; Mr David Phiri, FAO sub-regional Coordinator for Eastern Africa and Representative to AU & UNECA; and Mr Stefanos Fotiou, Director of the UN Food Systems Coordination Hub. Moderated by Mr Khaled El Taweel, Programme Coordinator of the UN Food Systems Coordination Hub.
Insights from the frontlines: National Convenors share progress, opportunities and challenges in implementing their food systems transformation pathways.
National Convenors reported that food systems have been recently disrupted by shocks, which have triggered multi-crisis conditions among vulnerable populations, as well as smallholder food producers and agricultural laborers. Participants highlighted challenges with the availability of and access to agricultural inputs such as fertilizers, as well as the cost-of-living crisis forcing the most vulnerable people in society to reduce their consumption of healthy, nutrient-dense foods. Despite these challenges, countries are concentrating efforts to deliver on the commitments made at the Food Systems Summit towards more sustainable, resilient, inclusive, and healthy food systems.
Participants emphasized the need to build on African regional frameworks such as the Comprehensive African Agricultural Development Programme (CAADP) and the Malabo Declaration on African Agriculture.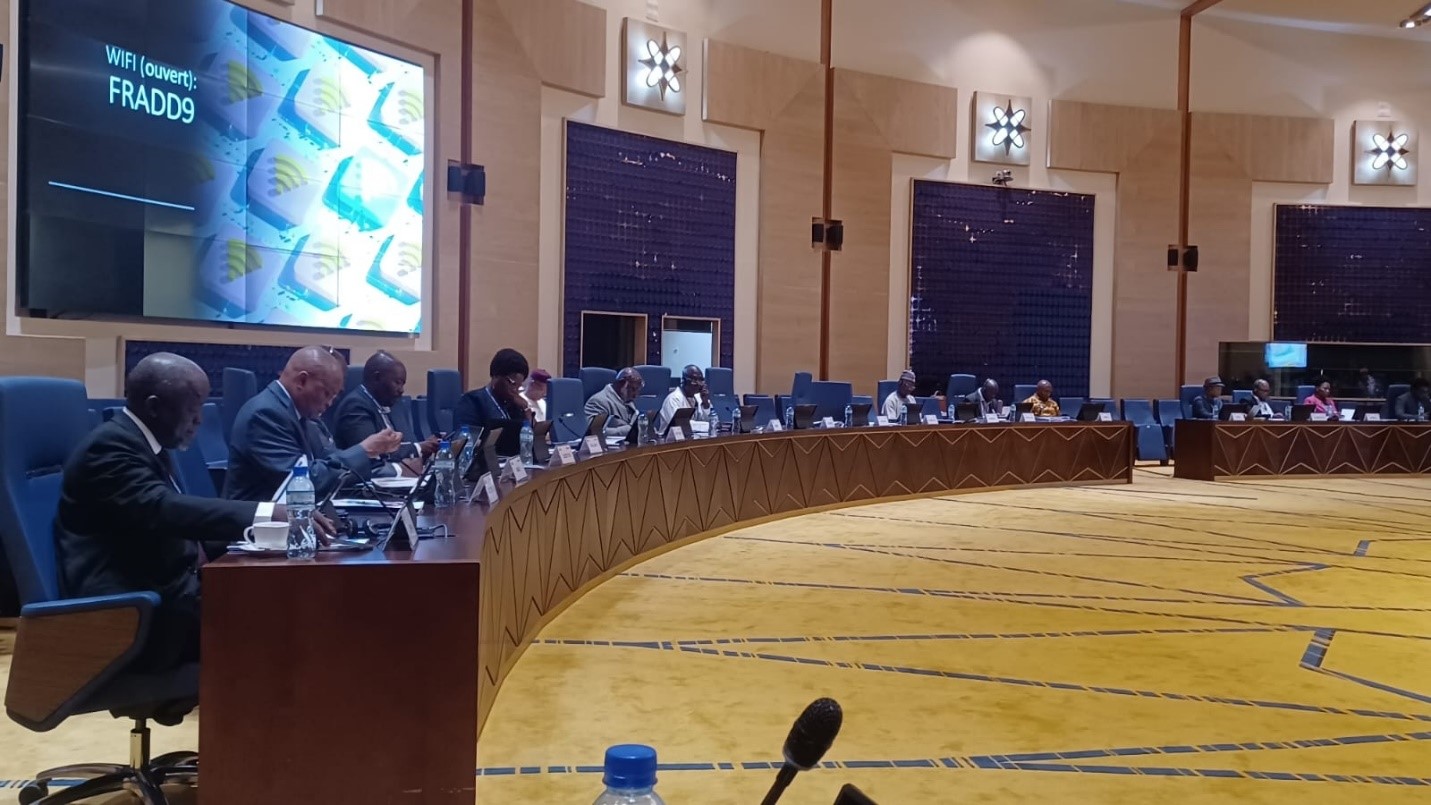 Roundtable discussion with National Convenors on progress made in following up on country commitments made at the 2021 Food Systems Summit.
National pathways remain the main point of reference for food systems transformation, and in Africa, 37 countries have developed national pathways. Convenors appreciated the role of the Hub in providing customized support to countries in implementing their pathways, leveraging the capacities of the wider UN system and Ecosystem of Support. Coalitions were also identified as an important mechanism to support food systems transformation in Africa, with 12 of the 27 existing coalitions having African countries or institutions as members.
Many countries ranked sustainable financing as a prerequisite to transform food systems, which will be a key topic of focus at the Stocktaking Moment. Convenors also emphasized the role of women and youth in accelerating food systems transformation.
From reflection to action: Unpacking the next steps towards the Stocktaking Moment
An executive summary of the deliberations in the meeting was developed, with a detailed report to follow. Insights from this meeting will serve as regional input for the planning of the 2023 Food Systems Stocktaking Moment.
"The Africa Regional Preparatory Meeting was an invaluable opportunity to share experiences, break down working silos and consolidate regional learning," said Mr. Fotiou. "We look forward to translating these insights into effective country support leading up to the Stocktaking Moment, ensuring that the event is inclusive, country-owned and action-oriented."
Related Links:
Concept Note for the African Regional Preparatory Meeting: English
Agenda for the African Regional Preparatory Meeting: English
Executive Summary from the African Regional Preparatory Meeting: English